Concordia University of Edmonton has been fortunate to have Indigenous ceremonies and blessings at the launches of our centres, at campus events and at convocation.
Upcoming events in 2018/19 include:
September 14, 2018
On Friday September 14th, the Rupertsland Institute and the Métis Education Foundation will announce a significant gift to support Métis student success at Concordia University of Edmonton.
September 21, 2018 – Indigenous Knowledge and Research Centre Grand Opening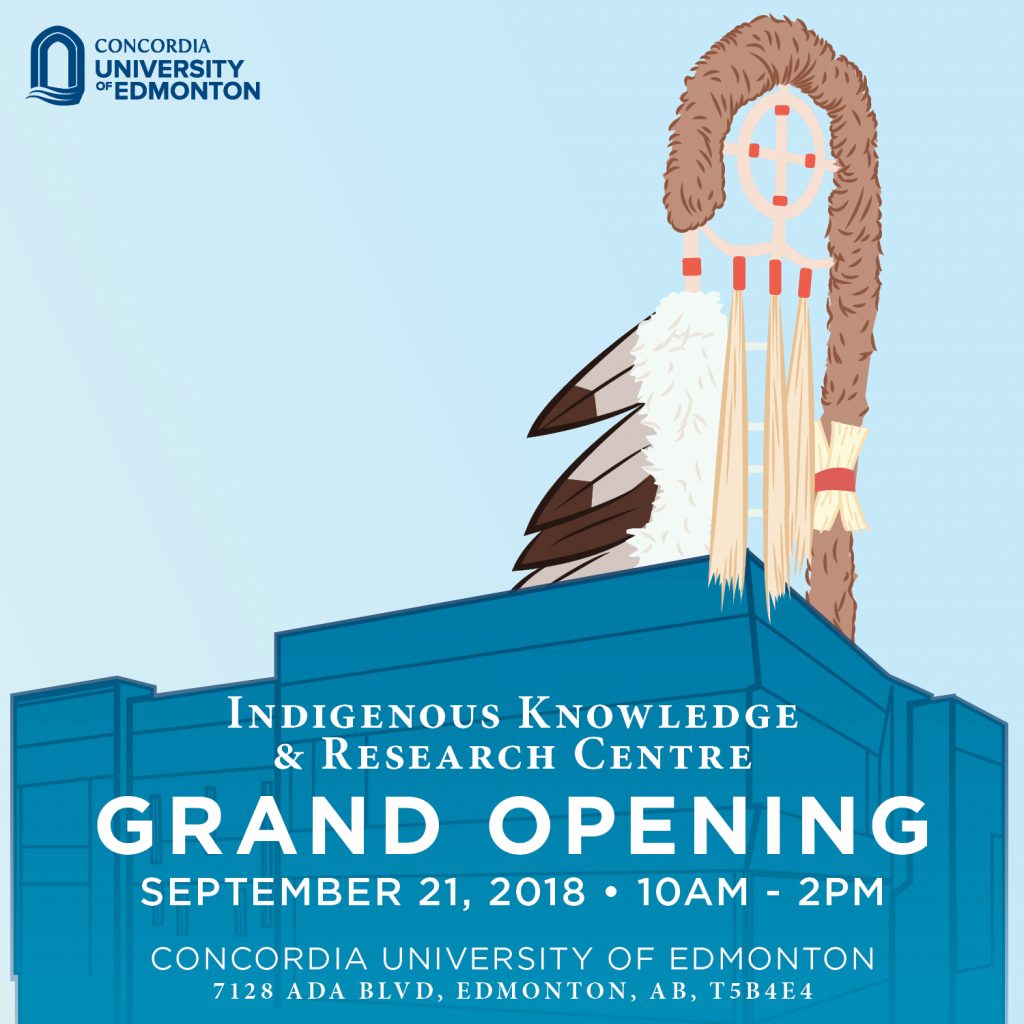 September 22, 2018 – Round Dance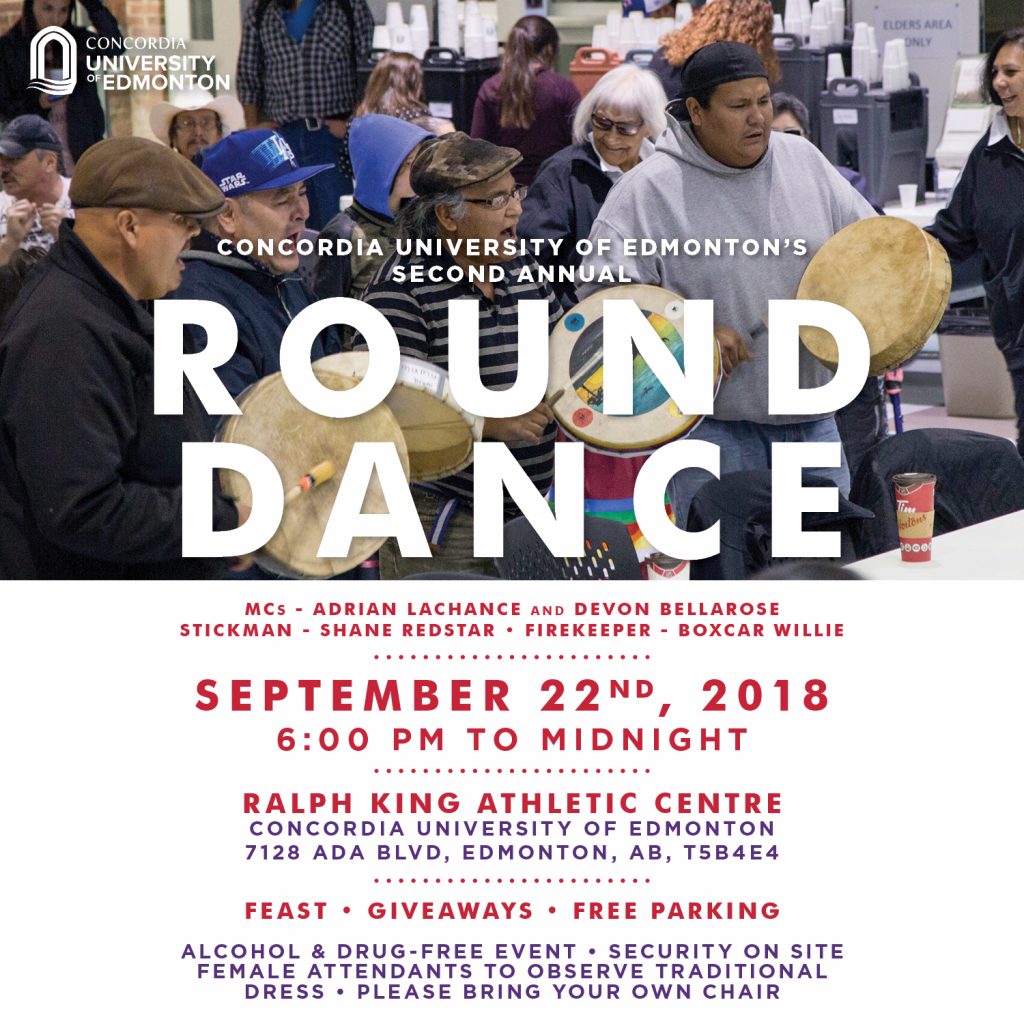 Sharing Circles
October 17, 2018
December 5, 2018
February 13, 2019
April 13, 2019
Save the dates in your calendar!
Don't forget to check back to see newly added events.
---
Past Events and News
September 7, 2018 – Indigenous Student Welcome Ceremony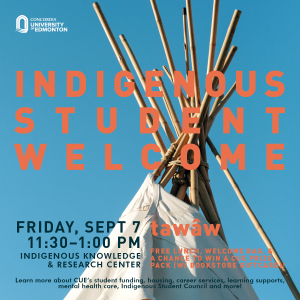 May 2018 – Convocation
April 12, 2018 – https://concordia.ab.ca/cue-conference-on-indigenous-people-and-the-christian-faith-a-new-way-forward-4-5-may-2018/
November 30, 2017 – Installation of CUE's 2nd Chancellor, Stephen Mandel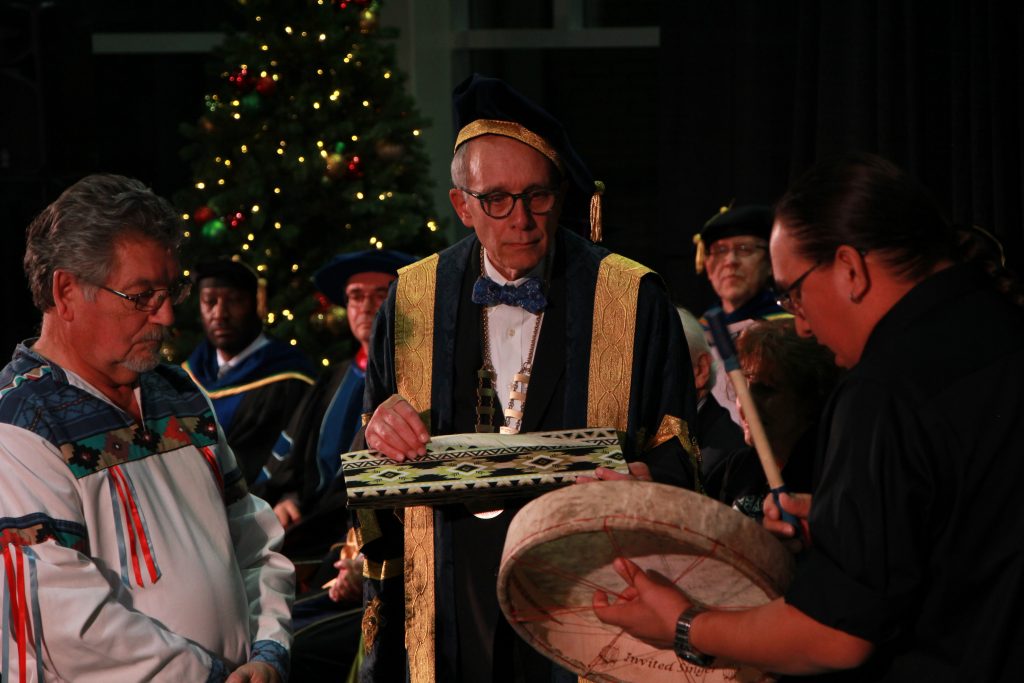 November 2017 – National Model UN Conference, hosted by Concordia University of Edmonton's Model UN club in Banff, Alberta
October 20, 2017 – Indigenous Round Dance
October 16, 2017 – News release: https://concordia.ab.ca/cues-indigenous-strategy-lewis-cardinals-role-and-contact-information/
October 10, 2017 – Indigenous Student Council – Paint Night in Tegler
September 22, 2017 – Indigenous Welcome Celebration and Gathering

May 2017 – Convocation
February 19, 2017 – CBC news feature on Indigenous learner initiatives
December 15, 2016 – Groundbreaking for the Centre for Science, Research and Innovation ("CSRI")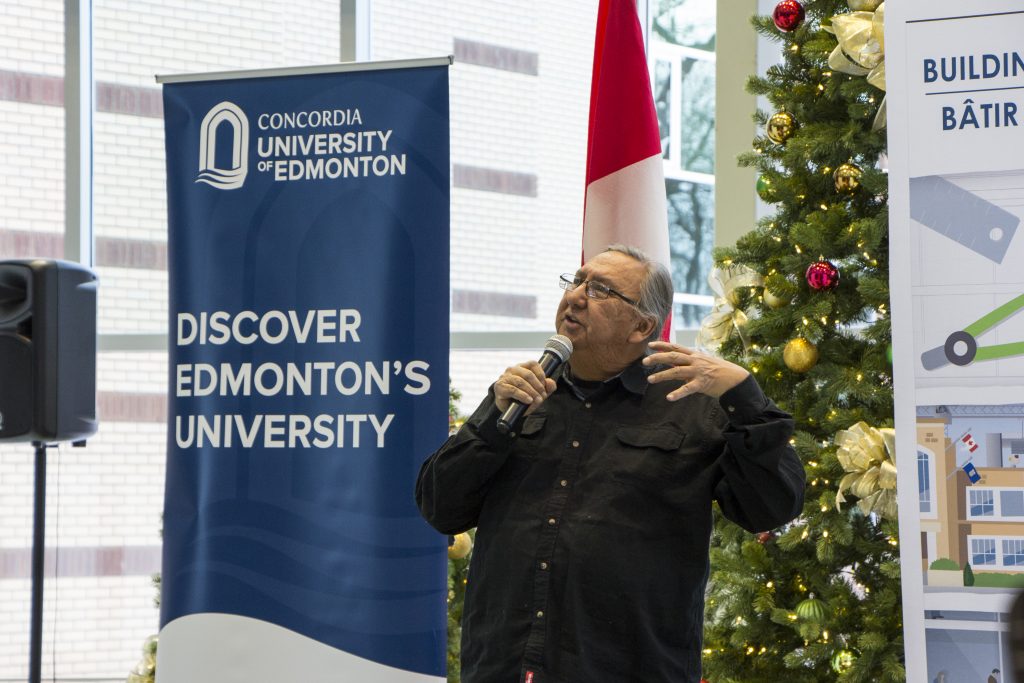 September 29, 2016 – Launch of the Centre for Chinese Studies
September 22, 2016 – Launch of the Edmonton Institute of Community Research (now Centre for Innovation and Applied Research ("CIAR"))
July 2016 –CALM 20 class with Edmonton Public Schools, for Indigenous students