Go back to news
Register with ORCID & Boost your Research Impact
Posted on: Oct 21, 2019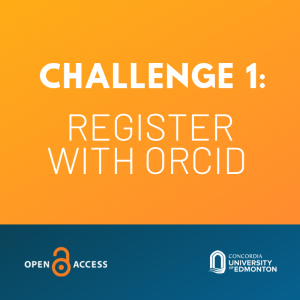 Welcome to the first day of the CUE Library's Open Access Week: 5 Day Challenge!
Challenge 1: Register with ORCID & Boost your Research Impact.
All CUE faculty, staff and students who participate in the 5 Day Challenge are eligible to win a CUE hoodie.
What is Open Access? In short, Open Access is an international movement within the global academic community that seeks to eliminate paywalls, providing free and open access to scholarly works such as journal publications and data sets.
Learn more about the CUE Library's Open Access Week: 5 Day Challenge