Frank Ho, Concertmaster
Violinist FRANK HO enjoys a multi-faceted career as a chamber musician, soloist, and pedagogue.  He holds Bachelor of Arts and Master of Arts degrees from the University of Alberta, as well as a Certificate in Performance and a Master of Music degree from Yale University.
His principal teachers were Evan Verchomin and James Keene (Alberta College Conservatory in Edmonton); Sidney Harth and Erick Friedman (Yale School of Music); and Yfrah Neaman  (Guildhall School of Music and Drama in London, England).  He has participated in masterclasses with distinguished artists such as Franco Gulli, Steven Staryk, Gyorgy Pauk, and Jaap Schroder. His performing career as soloist and chamber musician has taken him across three continents. Highlights include concerts at prestigious venues such the Royal Festival Hall and the Purcell Room in London; Weill Recital Hall, Alice Tully Hall, and Merkin Hall in New York City; and numerous campuses and concert series in western Canada. Many of his concerts have been featured on the CBC.
Mr. Ho was the director of the Strathcona Conservatory of Music in Edmonton from 2005 to 2010, where he also maintained a private studio.  He is currently a faculty member of the MacEwan University Conservatory of Music and sessional violin instructor at King's University College, as well as a much sought-after private instructor.  His students have been prizewinners in local, provincial, and national competitions in Canada, and many have been accepted to institutions such as the McGill Schulich School of Music, the University of Victoria, the University of Alberta, and the University of Ottawa.  Mr. Ho is an active adjudicator at music festivals across the country and has been a member of the College of Examiners for the Royal Conservatory of Music in Toronto since 2006.
Mr. Ho makes his home in Edmonton with his wife and three children. He currently performs on a violin by Toronto maker John Newton, and a bow by Canadian maker Reid Hudson.
David Mitchell, Principal II
David Mitchell is an Edmonton string educator, composer and church musician. With a BMus from Wilfrid Laurier University, and a MMus from the University of Alberta, as well as extensive training in Suzuki pedagogy, David has taught a large violin and viola studio in Edmonton since 2001. David is also a sessional instructor in violin and viola at Concordia University of Edmonton.
Former Music Director at the Society for Talent Education, David recently founded the Largesse School of Musical Arts, offering a comprehensive program of private and group instruction to young string students. Keenly engaged in offering learning opportunities to string students in Edmonton, David serves as Executive Director for Stringspiration, a newly developed string music camp at Concordia University of Edmonton.
David has long history conducting that includes student ensembles, church choirs, and new music concerts. David's conducting sparked the development of an expanded orchestral program at the STE due to his dynamic, student focussed approach. As a conductor, David has studied with Noel Edison, Michael Purvis-Smith and Leonard Ratzlaff.
Playing piano and organ, David served for seven years as Music Coordinator at Maranatha CRC, and has served for over 10 years as Music Director at Concordia Lutheran Seminary. David has been a key organizing member of the Worship and Music Symposia held annually at Concordia University of Edmonton.
David regularly writes and arranges music for student orchestras and for use in worship services. He has created the arrangements used by the Suzuki Charter School at their annual Winspear concerts
for the last three years. As an ensemble director David regularly uses his experience as an arranger to create tailored material that support students in successful performances.
David is husband to Paula with whom he is raising three young men.  They are active members at Concordia Lutheran Church and love to camp, garden and ski.
Darrell Soetaert, Principal Viola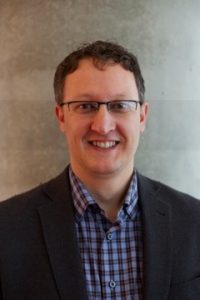 Born in rural central Alberta Darrell grew up in a very musical family and community. He began playing the violin at the age of twelve after receiving his first instrument. While growing up Darrell studied the flute in junior high band and began playing the piano. His violin teachers have included Leona Wood, Jennifer Bustin, and Guillaume Tardif. He has continued to stay involved in his boyhood community by playing for such theatrical productions as 'Mary's Veil,' 'Lost Apostle', and 'The Park Bench.'
Darrell graduated with his Bachelor of Music degree from the University of Alberta. While attending school Darrell received the Jason Lang Memorial Scholarship, Beryl Barnes Memorial Award, Dale Macmillan Memorial Scholarship, Tony Lefebvre Memorial Scholarship, and the Woodgrove Unifarm Local Scholarship. He studied violin in his first two years with Guillaume Tardif and then with a leap of faith picked up a viola and began studying with Aaron Au and Charles Pilon.
Darrell has played in the University Symphony Orchestra, Academy Strings Orchestra, and Edmonton Pops Orchestra. He maintains a busy teaching and performing schedule in the Edmonton area and permanently occupies the viola chair in the Wild Rose Quartet, which he founded in 2008.
John Fedor, Principal Cello
Rock LaRochelle, Personnel Manager