Go back to news
Join us for our InfoSec Seminar on Dec 9
Posted on: Nov 26, 2021
The Information Systems Security and Assurance Management (ISSAM) Department in Mihalcheon School of Management proudly invites you to the monthly InfoSec Seminar. The seminar series is open to anyone interested in security research and technologies, not just Concordia University of Edmonton (CUE) members.
The Role of the Office of the Information and Privacy Commissioner of Alberta
You may have heard of or read about Alberta's privacy laws in the news, when you visit your family physician, in your academic program or especially when there are reported privacy breaches or public breach investigations. As a member of the public or as a student, you may be interested in knowing how your personal or health information in the custody or under the control of organizations, custodians and public bodies is protected, or you may have expectations on the secure management of your information. When working for organizations (or if you have your own business), public bodies or health-care custodians, as an employee or contractor, you are required to comply with the applicable privacy laws in Alberta or you may be part of a team that helps to protect the personal or health information of others. In this presentation you will get to understand the role of the Office of the Information and Privacy Commissioner as an enforcer of the privacy laws in Alberta. You will also get to understand the important role information security plays in the work the office does from the review of privacy impact assessments and privacy breach reports to conducting privacy investigations including prosecutable (offence) investigations. The protection of personal and health information is a requirement in all of Alberta's three privacy laws.
See you there!
Date: Thursday December 9, 2021
Time: 12 noon–1 p.m. MST (Edmonton, Alta. time)
Meeting Link: Google Meet
About the Speakers
Nji Lionel Nji, MSc (MISSM), CISSP, CDPSE, MSc Phys., BSc Phys.
Senior Information, Privacy and Security Manager
Office of the Information and Privacy Commissioner (OIPC) of Alberta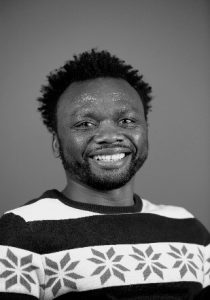 Nji has been a member of the Compliance and Special Investigations team since April 2014, when he joined the OIPC. In addition to conducting offence investigations, he advises the OIPC on information security matters. Prior to his role with the OIPC, he worked at Alberta Health where he helped lead the development and implementation of Alberta Netcare Provincial Organizational Readiness Assessment and the Provincial Logging and Auditing standard. He also worked at Alberta Health Services' Governance, Risk and Compliance and Information Privacy teams advising business areas and project teams on IT security and information privacy. Nji attained a Master of Science in Physics, a Master of Information Systems Security, a Bachelor of Science in Physics and Computer Science. He also has CISSP and CDPSE certifications.
Christine Wagoner, MSc (MISSM), CISSP, CDPSE, CISA
Senior Information Privacy Manager
Office of the Information and Privacy Commissioner (OIPC) of Alberta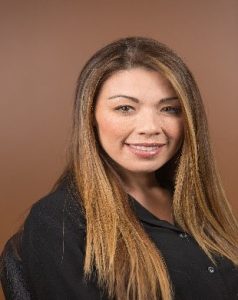 Christine joined the OIPC in April 2017 where she works on the Compliance and Special Investigations team. Currently her focus is on conducting privacy investigations such as offence investigations. Christine has a wealth of experience in public sector and health sector privacy and information security. She has worked for the Faculty of Medicine and Dentistry at the University of Alberta, Alberta Health Services, Alberta Cancer Board, Alberta Health and Alberta Children's Services. Her educational background includes a Master of Information and Systems Security Management, and certifications in information system security, privacy and auditing (CISSP, CDPSE, CISA).
Contact
Contact. If you have any questions regarding this panel, please contact Shawn Thompson or Eslam G. AbdAllah, MISSM, Mihalcheon School of Management at shawn.thompson@concordia.ab.ca,eslam.abdallah@concordia.ab.ca