Denmark
Business Academy Aarhus (BAAA), Aarhus
Exchange Partner – Multiple Management courses offered in English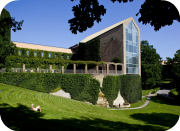 The Business Academy Aarhuh (BAAA), University of Applied Sciences, is located in the city of Aarhus, the second largest city in Denmark and the country's main port. The school has seven departments: Economics and Business, Business Administration, Political Science and Government, Law, Business Communication, Psychology and Behavioural Sciences. Because of its large number of students, Aarhus is regarded as a university town with a lot of young people making it a lively place to be. Aarhus has beaches, concerts, forests and festivals and is situated less than three hours away from Copenhagen and a two-hour drive from the German border.
UCL University College, Odense
Exchange Partner – Multiple Management courses offered in English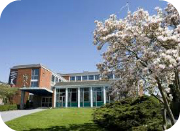 UCL University College (formerly Lillebaelt Academy University of Applied Science) is the largest business academy in the Region of Southern Denmark and offers 30 higher educational programmes aimed at employment in the world of business.  It is a business and practice-oriented educational institution in close collaboration with local, national and international companies. The main campus is located in Odense, the the third largest city in Denmark.
 Finland
Seinäjoki University of Applied Sciences, Seinäjoki, Finland
Exchange Partner – Multiple Management courses offered in English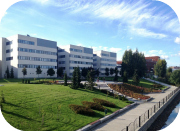 Seinäjoki University of Applied Sciences is a Finnish university based in six municipalities of southern Finland. Seinäjoki offers courses in Culture, Social sciences, Business and Administration Technology, Communication and Transport, Natural Resources and the Environment, Social services, Health and Sports, Tourism, Catering and Domestic Services. Southern Ostrobothnia, where the campus is situated, is a very cultural area of Finland, hosting many events throughout the year.
The University of Turku, located in Turku in southwestern Finland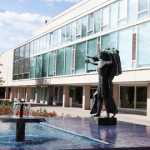 University of Turku is an international research university and has an international academic community of 25 000 students and staff members. It was established in 1920, has 7 faculties and 11 independent units. Teaching is based on the latest scientific knowledge and meets the changing needs of society. Turku takes pride in ensuring that study tracks are flexible and straightforward.
 France
Université Bretagne-Sud (UBS), Vannes, France
Exchange Partner – Multiple Arts and Science courses offered in English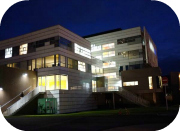 The Université de Bretagne-Sud is situated in the Department of Morbihan in France, and has campuses in Vannes and Lorient. The UBS offers degrees in Law, Management, Arts and Sciences. The UBS partners with several research centres in France and Europe.
Université Catholique de l'Ouest (UCO), Angers, France
Exchange partner – courses offered in French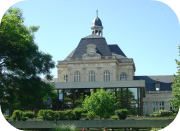 UCO is a private Catholic university located in Angers, north-west of France. Located in the city centre, it is very close to the dynamic core of one of the most appreciated cities for quality of life. More than 1500 international students come to this institution every year to study French language, but UCO also offers courses in foreign languages, literature, history, art, science, math, teacher training, and psychology.
Institut Supérieur de Gestion (ISG), Paris, France
Exchange Partner – Multiple Management courses offered in English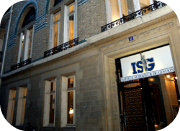 The Institut Superieur de Gestion, is a business school based in the heart of Paris, France. ISG delivers BBAs and MBAs. Majors of the Grande Ecole master are Marketing, and Finance. The 3-year International Bachelor and MBA programs are taught in English.
University of Strasbourg, Strasbourg France 
Exchange Partner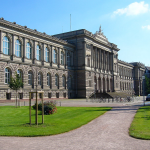 Founded in the 16th century, the University of Strasbourg has a long history of excellence in higher education, rooted in Renaissance humanism. It offers a broad range of degree programmes and trainings. A city mixing cultural diversity and firmly rooted traditions, Strasbourg is the country's top city for international students. Its human size, its pedestrian city centre and 500 km of cycling paths make it a very pleasant city to wander around.
 Germany
Bielefeld University of Applied Science, Bielefeld, Germany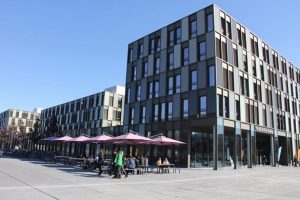 Hochschule Darmstadt (h-da), Darmstadt, Germany
Exchange Partner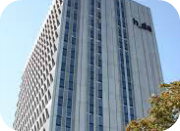 The Hochschule Darmstadt, University of Applied Sciences, is internationally known for its outstanding achievements in the areas of engineering and computer science, but also offers courses in Architecture, Design, Economics, Mathematics, Science, Media, Social and Cultural Studies, and Social Education. The city of Darmstadt is located in the southern part of the Rhine-Main-Area (Frankfurt Metropolitan Region) and holds the official title "Wissenschaftsstadt": "City of Science."
Hochschule Mittweida (HM), Mittweida, Germany
Exchange Partner
The Hochschule Mittweida is a university of Applied Sciences located in Mittweida, in the state of Saxony, Germany. It is the second largest university of Applied Sciences in the state, and it offers courses in Arts, Science, Management and Engineering. Hochschule Mittweida is also a very active research centre, occupying leading places in the Germany-wide research ranking of universities. The city of Mittweida with its 800 year old history is located in the foothills of the Ore Mountains, a one hour drive south-west of Dresden, the capital of the federal state.
Internationale Hochschule Liebenzell (IHL), Bad Liebenzell, Germany
Exchange Partner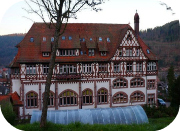 The International Academy Liebenzell is based in Bad Liebenzell in the northern Black Forest. It is a newly accredited PSI which offers several BAs in Classical Theology, Theology and Social Work, Community Pedagogy and an MA in Evangelical Theology. The IHL campus is very traditional with beautiful typical German buildings and receives students from several Canadian universities.
Ostwestfalen Lippe University of Applied Sciences, Lemgo, Germany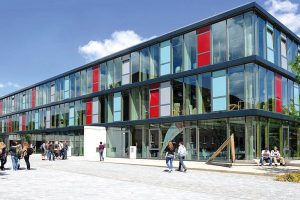 Paderborn University, Paderborn, Germany

University Bielefeld, Bielefeld, Germany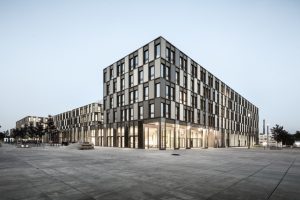 Iceland
University of Iceland (UI), Reykjavik, Iceland
Exchange Partner – Multiple courses offered in English in all disciplines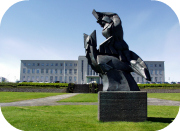 The University of Iceland (Icelandic: Háskóli Íslands) is a public research university in Reykjavík, Iceland, and the country's oldest and largest institution of higher education. It is situated in the centre of Iceland's capital city and has about 14,000 students. The University of Iceland offers various subjects including social sciences, humanities, medicine, natural sciences, engineering and teacher education. Some courses are available in English.
 Italy
Institute Lorenzo de Medici (LdM)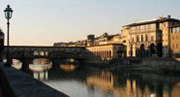 LdM is a private institution of higher education in located in Florence, Italy, with smaller campuses in Tuscania, Rome, and Venice. LdM has been a study abroad provider to students from all over the world since 1973, and began primarily as an Italian language institute. LdM offers an excellent academic and social experience. Students experience firsthand the inspiring culture of both historical and contemporary Italy, as LdM integrates formal, university-level learning with an emphasis on personal growth and community responsibility. Programs are available for the Academic Year, Fall and Spring semesters, and Summer sessions.
University of Pisa, Pisa, Italy
Exchange Partner – Multiple Arts courses offered in English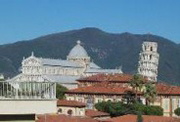 The Università di Pisa was founded in 1343 and is one of the oldest universities in continuous operation in the world. It is a university of about 57,000 students. Concordia University of Edmonton signed an exchange partnership with this institution's Department of Civilizations and Forms of Knowledge, as well as with the Department of Philology, Literature and Linguistics. The city of Pisa is located in the province of Tuscany in central Italy and is famous for its leaning tower.
 Macedonia (Republic of)
International University of Struga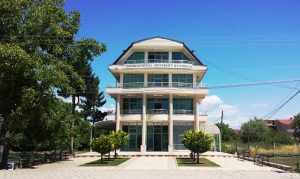 Exchange Partner
The International University of Struga is located in the Republic of Macedonia. The university has approximately 2,500 students and four faculties: Faculty of Economy and Business, Faculty of Law, Faculty of Political Science and Information Technology. Courses are offered in various disciplines such as marketing and financial management, diplomacy and international relations, information technology, law sciences, English language and communicative sciences,  The International University of Struga is a highly qualified University which is fully devoted to the education and professional development of its students.
 Netherlands
Avans University of Applied Sciences, Breda, Netherlands

Fontys University International Business School, Venlo, Netherlands
Exchange Partner – Multiple Management courses offered in English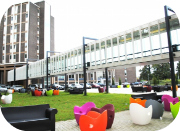 Fontys International Business School with is a rather small university that offers four international study programmes: International Marketing, International Business & Management Studies, International Business Economics, Food & Flower Management, which are offered completely in English.
 Norway
Norwegian University of Science and Technology (NTNU)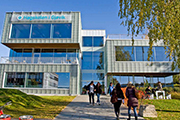 The Norwegian University of Science and Technology (NTNU) is a research university with campuses in the cities of Trondheim, Gkovik, and Alesund. NTNU is a large university and, as its name suggests focuses on education in the areas of engineering and technology. In addition to engineering and the natural and physical sciences, the university offers advanced degrees in other academic disciplines.
 Poland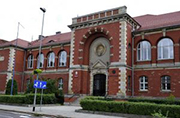 Exchange Partner
The University of Szczecin is the largest higher education institution in Western Pomerania with nearly 16.000 students that offers about 60 degree courses.The University has 12 faculties among others Faculty of Humanities, Economics and Management, Biology, Theology and Philology. Located near the Baltic Sea, it is a major seaport and Poland's seventh-largest city.
 Portugal
Universidade do Porto (UP), Porto, Portugal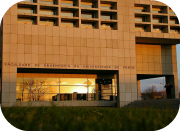 Exchange Partner
The University of Porto is a Portuguese public university located in Porto, the second-largest city in Portugal. It is the largest Portuguese university by number of enrolled students and has one of the most noted research outputs in Portugal. It is considered one of the 100 best Universities in Europe.
 Russia
St. Petersburg University, Russia
Exchange Partner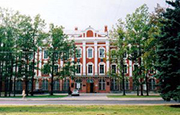 It is a Russian federal state-owned higher education institution based in St. Petersburg. It is the oldest and one of the largest universities in Russia. It is made up of 24 specialized faculties and institutes, like Faculty of Liberal Arts, Faculty Economics and Technology, Faculty of Psychology, Faculty of Sociology etc. The university has two primary campuses: one on Vasilievsky Island and the other in Peterhof.
Exchange Partner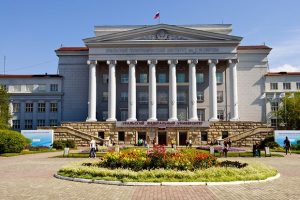 Spain
Pontifical University of Salamanca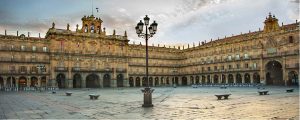 Universidad Pontificia Comillas, Madrid, Spain
Exchange Partner – Multiple Arts and Management courses offered in English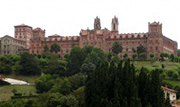 The Comillas Pontifical University is a private Catholic university, founded in 1890 and located in the capital of Spain, Madrid. It has over 11,000 students and offers undergraduate and graduate programs in law, humanities, social sciences, business and theology. Comillas Pontifical University is the only Spanish university ranked among the top 100 in the world by Times Higher Education. It offers courses both in English and Spanish.
University of the Basque Country (UPV), Vizcaya, Spain
Exchange Partner – Multiple courses offered in English in all disciplines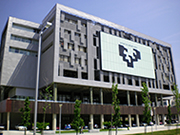 The University of the Basque Country (UPV/EHU) is a public university located in the autonomous community of the Basque Country in Northern Spain and founded in 1980. It has over 45,000 students located in three campuses: Biscay Campus (in Leioa, Bilbao, Portugalete and Barakaldo), Gipuzkoa Campus (in San Sebastián and Eibar), and Álava Campus in Vitoria-Gasteiz. It is the main research institution in the Basque Country, carrying out 90% of the basic research made in that territory and taking advantage of the good industrial environment that the region constitutes. It offers a range of courses at the undergraduate, graduate and postgraduate levels in English, Spanish and Basque.
Exchange partner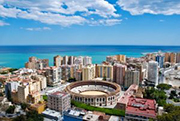 UMA was founded in 1972 and currently has over 35.000 students, 60 bachelor's programs, 50 master's programs and 40 PhD programs in 18 faculties. UMA has 2 campuses, El Ejido and Teatinos. Malaga is a modern, cosmopolitan and welcoming city with over 600.000 inhabitants with privileged position on the shores of Mediterranean see with a very mild climate with very developed tourist sector.
 Switzerland
Berner Fachhochschule, Bern, Switzerland
Exchange Partner – Multiple Management courses offered in English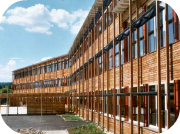 The Bern University of Applied Sciences is a public vocational university whose main campus is situated in Bern, Switzerland. It is made up of six schools: the School of Engineering and Information Technology; the School of Architecture, Civil and Wood Engineering; the School of Management, Administration and Social Work; Bern University of the Arts; Swiss College of Agriculture; and the College of Sports Magglingen. Bern is the fourth most populous city in Switzerland, and its city centre became in 1983 a UNESCO World Heritage Site.
 United Kingdom
Coventry University (CU), Coventry, England
Exchange Partner – Multiple courses offered in English in all disciplines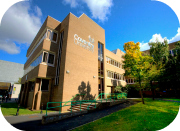 Coventry University has two campuses: one in the city centre of Coventry (West Midlands) where a large majority of the university operates, and one in London, England's vibrant capital city. Coventry offers more than 130 undergraduate degrees and 100 postgraduate degrees over its four faculties : School of Art and Design, Business, Environment and Society, Engineering and Computing, Health and Life Sciences. The university welcomes a total of 27,000 students and has a very active student life. Coventry is situated in the very centre of the UK and is only a few hours away from its most popular cities.