Concordia University of Edmonton is very proud of its partnership with Erasmus+.  We strongly believe that the Erasmus+ program provides for a rich experience of student, faculty, and staff mobility in Europe.
Hochschule Mittweida (HM), Mittweida, Germany
The Hochschule Mittweida is a university of Applied Sciences located in Mittweida, in the state of Saxony, Germany. It is the second largest university of Applied Sciences in the state, and it offers courses in Arts, Science, Management and Engineering. Hochschule Mittweida is also a very active research centre, occupying leading places in the Germany-wide research ranking of universities. The city of Mittweida with its 800 year old history is located in the foothills of the Ore Mountains, a one hour drive south-west of Dresden, the capital of the federal state.
The University of Szczecin, Poland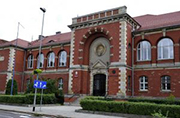 The University of Szczecin is the largest higher education institution in Western Pomerania with nearly 16.000 students that offers about 60 degree courses.The University has 12 faculties among others Faculty of Humanities, Economics and Management, Biology, Theology and Philology. Located near the Baltic Sea, it is a major seaport and Poland's seventh-largest city.
Universidade do Porto (UP), Porto, Portugal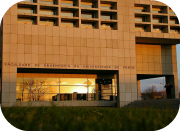 The University of Porto is a Portuguese public university located in Porto, the second-largest city in Portugal. It is the largest Portuguese university by number of enrolled students and has one of the most noted research outputs in Portugal. It is considered one of the 100 best Universities in Europe.
University of the Basque Country (UPV), Vizcaya, Spain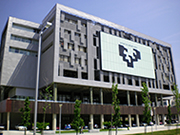 The University of the Basque Country (UPV/EHU) is a public university located in the autonomous community of the Basque Country in Northern Spain and founded in 1980. It has over 45,000 students located in three campuses: Biscay Campus (in Leioa, Bilbao, Portugalete and Barakaldo), Gipuzkoa Campus (in San Sebastián and Eibar), and Álava Campus in Vitoria-Gasteiz. It is the main research institution in the Basque Country, carrying out 90% of the basic research made in that territory and taking advantage of the good industrial environment that the region constitutes. It offers a range of courses at the undergraduate, graduate and postgraduate levels in English, Spanish and Basque.