Leticia – Brazil (UNIVATES) – ELAP Scholarship Program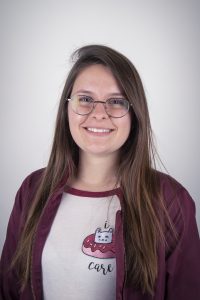 My name is Leticia Vognach and I am an exchange student from Brazil where I'm pursuing a degree in Chemical Engineering at UNIVATES. Applying for ELAP scholarship was one of the best decisions I have ever made. The partnership between Concordia University of Edmonton and Univates as well as the support from the Canadian government made my dream of studying abroad come true. Since day one, everyone here at Concordia have been really friendly and helpful to me, providing comfort and security for myself and all the foreign students. Professors here at Concordia pay special attention to their students, which became evident when they called me by my name, which really got me by surprise ! Concordia is not a huge university, which allows for an easier access to the academic staff offices, therefore facilitating the question-answer process. Canada's amazing nature really impressed me, I've had memorable experiences both inside and outside of the campus, making a lot of new friends from various different countries and backgrounds, thus enriching my time as an ELAP recipient. I am deeply grateful for the warmth and attention provided by Concordia and those who compose this amazing institution and also to Canada for being this amazing country that I now consider to be my home away from home. Thank you so much for this unforgettable experience!
Jonatha – Brazil (ULBRA/RS ) – ELAP Scholarship Program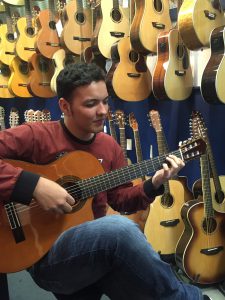 My name is Jonatha Bittencourt Vieira. My semester in Concordia was full of new experiences, inside and outside of the University.
I came from Brazil and got here in the Canadian winter, that sure was a different weather for me because we don't have such low temperatures in Brazil and all the winter activities that I could experience, like skiing, ice skating, snow shoeing and more. Almost all of these activities were done in some of the many events for international students.
The people from the university, from students to employees, sure know how to treat their international students. I chose to live in the dorms at the university and I definitely don't regret that, it's easier to meet people and stay in touch with all the events from the university.
The classes were a completely new experience for me, I studied music in Concordia and in Brazil, we don't have music classes in every school, so the way that they teach music education here is great. Still in the music area, playing in events and meeting new people in the music department sure made me feel like I was there more than just one semester.
It's hard to talk about all my experiences here, but one thing is for sure, I sure enjoyed my time in the university so much that I actually decided to stay here in Canada, since a job opportunity came to me through the university.
So I will just leave here my recommendation that if you are looking for an exchange program or even to just study in another university in Canada, Concordia is a wonderful place, full of good people.
Priscila – Brazil (UNISC) – ELAP Scholarship Program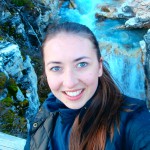 My name is Priscila Rossa, and I am an exchange student from Vera Cruz, a small city in the South of Brazil.
In Brazil I am taking English at the University of Santa Cruz do Sul (UNISC), in order to teach it as a foreign language. At Concordia I had the choice to take Open Study courses; I chose Early Twentieth Century British Literature, Children's Literature, Literature and Composition I, and French I.
In my research about Concordia University of Edmonton, the English program and its coursework, I could see it had an emphasis on literature, which I was quite interested in. My current study program at UNISC has a strong emphasis on linguistics, as opposed to literature. I applied for the ELAP scholarship because it would enable me to have a more balanced and well rounded background which would be fundamental in my preparation as a teacher-to-be. I realized that the ELAP program would be a perfect match to my profile and goals, and that the English program at Concordia University would be the most sensible academic investment available to me in order to achieve my future aspirations.
The experiences I had through the scholarship were even better than I expected. The scholarship provided me the opportunity to experience the Canadian culture, to appreciate its diversity, to become friends with people from all over the world, to study in an exceptional education system, and to learn a lot. It did contribute to my preparation as a teacher, also. I would say it was a blessing in my life. My experience at Concordia was great. People there are friendly, open to socialize, and willing to help. The university is completely prepared to receive international students and to offer them support in whatever they need (through professors' office hours, writing centre, librarians, financial aid, Learning & Support services, chaplaincy, career services, buddy program, etc.).
The opportunities the ELAP scholarship provided enabled me to develop my academic abilities, like critical thinking, text interpretation, association and discussion of different issues, organization, time management, and improvement of my writing and reading skills in the English language. The scholarship and my exchange experience in Canada impacted my academic career, providing the means to make me become more prepared for academic research, teaching, and communication.
So many things happened in these three and a half months, but I would say my most memorable experiences include interacting with amazing people, getting to see the beautiful landscapes of Canada, and learning so many new things – be they academic or cultural. I feel grateful for the opportunity of receiving this scholarship and I am very satisfied with the overall experience I had.
Rafael – Brazil (UNILASALLE) – ELAP Scholarship Program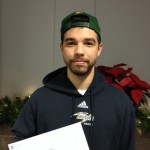 Before coming to Canada I was a little bit worried how it would be and if I would fit in this wonderful country, I was worried about the cold, how different the food could be and especially if my English would be good enough to handle everyday's routine. In the very first day at Concordia University of Edmonton I was welcomed by very warming people, asking how was my travel and helped me carry my luggage, they showed my room at dormitory and around campus. In the very first week I was friends with almost everybody from residence, and I mean everybody, starting with students, coordinators and even staffs from the building, I felt like my second home. My professors were really understanding and helped me with any limitation I ended up finding. The city of Edmonton is big and beautiful, I never saw a perfect combination of organization, buildings and nature at the same place, there are so many trees here! And being granted with ELAP scholarship just confirmed that all sacrifices I've done so far, missing family, friends and my home, it was all worth it, this is an experience I will carry for the rest of my life. I'm proud to be a Concordian.
Matheus – Brazil (UERGS) – ELAP Scholarship Program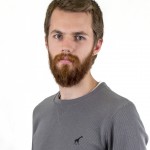 I'm a student of Energy Engineering from Brazil, studying the courses of Organic Chemistry, Personal Finance and Statistical methods here at Concordia. I always wanted to study abroad, getting to know different cultures, improve my English and learning new things, but is really expensive to do this, so the ELAP scholarship was a great opportunity to accomplish my dreams. This exchange experience enriched my knowledge, I am now more capable and self-sufficient, and this have a great impact in my future opportunities, since companies look for hardworking and functional professionals. Getting to know people from all over the world was also a good thing, made me more sociable and I transcended as a person. Studying at Concordia was great for both my personal and academic life, and I really enjoyed my time here.
Kissairis – Dominican Republic (INTEC) – ELAP Scholarship Program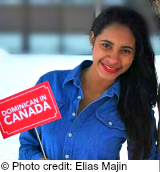 My name is Kissairis Maria Basora Morrobel. I am from Dominican Republic where I study International Business at INTEC (Instituto Tecnológico de Santo Domingo). I applied for the ELAP scholarship [which is provided with the support of Foreign Affairs, Trade and Development Canada through the Emerging Leaders in the Americas Program] because I always dreamed to challenge my skills by studying abroad and learning a lot by exposing myself into a whole different culture, thus I was sure this was my opportunity to do so.
When I came here I had great expectations towards how my life would be in this country. In a blink of an eye, 4 months have already passed by and without any doubts I can say this was one of the best experiences in my life. This adventure/opportunity made me know myself better, made me realize what I am capable to do (things I didn't even thought I would do), made me grow not only as a professional, but as a person. Due to this amazing adventure now I am a more open minded human being, I improved my social skills and enhanced my academic ones.
This international exchange program spun my life into a whole new different way, the quality of the courses and professors that Concordia has, helped me to enhance my academic skills and to develop new ones. I have no words to let you know how thankful I am with all my professors who challenged me to be a better professional and citizen of the world by developing a wide open knowledge in me, which will help me in the future since I'm studying International Business.
If someone ask me to choose just one memorable experience out of all the amazing events I had in these four months, I would be lying. I cannot choose only one, everything has been indelible. I will always remember being on campus and everyday meet a new person, all the people I met in dorms (who I can now call "my friends for a lifetime") who were from all over the world and taught me so many things from their countries, those days when I went to the gym where I pushed myself beyond my own limits, those days when I repeatedly spent my afternoons and nights at the study lounge doing homework and studying with my friends; those nights where I was struggling with my insomnia problems, my classes, my professors, even the bus #2 has something to do with my growth, everything was unforgettable.
I want to thank all of the Concordia members for making my experience an enjoyable and extraordinary one, specially to Margie, Agathe and Manfred, without you this wouldn't have been possible, thanks for making it a lot better. It was more than a blast I will never forget.
I am very thankful that I had the opportunity of being part of the marvellous Concordia family, thanks for accepting me here.
Jhosep -Bolivia (Univalle) – ELAP Scholarship Program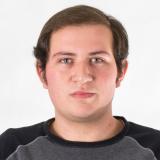 My name is Jhosep Heresi. I am from Bolivia where I study business management at Universidad Privada del Valle (Univalle). I applied for the ELAP scholarship [which is provided with the support of Foreign Affairs, Trade and Development Canada through the Emerging Leaders in the Americas Program] because I wanted to know more about the Canadian culture and have an experience that helped me grow as person.
My experience in Concordia was awesome because I made a lot of good friends from around the world, I learned new things from another cultures and the courses I took are going to be very helpful for my professional life ahead. The thing that I am going to miss more from studying at Concordia is the hospitality and kindness of all the professors and the academic staff that made this experience enjoyable.
I want to thank Concordia for letting me be part of their family for the winter semester 2015 and giving me the opportunity to experience such an amazing international student experience in Canada.
Martin – Dominican Republic (INTEC) – ELAP Scholarship Program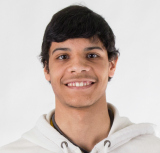 My name is Martin Alexander Abbott Ferrand. I'm from Dominican Republic where I study Civil Engineering. I applied for the ELAP scholarship because it was an amazing opportunity to get to know more places in the world and allowed me to study in a total different culture as well as a different language.
This experience allowed me to grow as a person immensely and opened my eyes in a way that any other experience wouldn't have done. It made me know myself better, improved my English (since English is not my mother tongue), my social skills as well as my academic skills, and made me get to know so many wonderful people.
I will always remember those times where I played soccer at the Gym, or watched a movie or played ping pong with my friends. I will even remember the struggles of waking up early on my own to be early for my morning classes.
I would like to thank, Margie, Agathe, Manfred, the Residence Assistants and my professors for making my stay much more enjoyable with their activities and their kindness. It has been a blast, and I'm so glad I've been able to be part of the wonderful Concordia family.
Bruna – Brazil (PUCRS) – ELAP Scholarship Program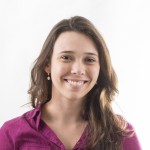 My name is Bruna Bier da Silva and I am from Brazil where I study Law at the Pontifical Catholic University of Rio Grande do Sul – PUCRS. I applied for the ELAP scholarship [which is provided with the support of Foreign Affairs, Trade and Development Canada through the Emerging Leaders in the Americas Program] because I had great expectations towards the opportunity of studying in Canada because of its renowned reputation for innovation and technology research, the worldwide recognized hospitality of the Canadians and Canada's organization and planning standards.
The studies that I conducted in Concordia perfectly complemented my current studies in my field and prepared me in other disciplines, which will be of great help for me as student and researcher. The professors in Concordia were extremely nice and helpful which made my studies in Canada really enjoyable.
I already miss the time I spent at this University: the sports we used to play in front of the campus in summertime; the friends I made in dorms, being on campus and in the classes; my appointments in the writing centre with Ileana, always so kind and patient, who helped me to improve my English skills; the challenging drama class 149, taught by the wonderful professor Caroline, who helped me improve my self-confidence in public speaking and my ability to work in a group; the soccer class taught by Franco, who made it even more fun and helped me develop leadership and educational skills; and Philosophy class taught by Professor Dumsday, who taught with passion and care and made the difference in my academic life. Being his student gave me the needed knowledge to compare the main cultural, political and social differences which make Canada a reference in terms of quality of life and education in the world. I was able to develop the competences which will allow me to become an effective social agent in my country, transforming it through my practice as a law professional.
I am very thankful for this opportunity! To all of the Concordia team, especially to Margie, Sarah, Colette, Agathe and Manfred. Thank you very much for your attention and competence, thank you for making it possible.
Pedro – Dominican Republic (INTEC) – ELAP Scholarship Program
My name is Pedro Amorós and I'm an international student from the Dominican Republic. I applied for the ELAP scholarship [which is provided with the support of Foreign Affairs, Trade and Development Canada through the Emerging Leaders in the Americas Program] because I wanted to expose myself to new experiences that could help me to improve intellectually and to grow as a person. The experience opened my mind to all the chances out there for me. This opportunity was life changing; I have realized that I am capable of much more than I thought. Being exposed to a new culture and new people from all over the world made me more open minded and independent. This horizon broadening opportunity doesn't come twice, and I'm really glad I took it.
I'm studing mathematics and actuarial science and this exchange progam will allow me to develop skills and understanding many new perspectives which I can use in future work, and in life in general. It won't be easy to leave behind the people I've met here, which I'm lucky to call friends, and all the things I've learned trough all these months.
Thank you for receiving me in such a beautiful and amazing place and for letting me be part of the Concordia family.
Italo – Brazil (PUCRS) – ELAP Scholarship Program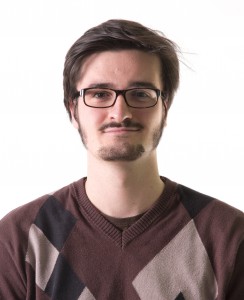 My name is Ítalo Alves and I'm a Law student at the Pontifical Catholic University of Rio Grande do Sul (PUCRS), in Brazil. At Concordia I took the Sociology, Philosophy, and Criminology courses, all of them related to my research interests on Philosophy of Law and the Social Sciences as a whole.
I had been for some time in search of an experience abroad that could broaden my views on higher education and put me in contact with a different institution in a foreign country. When I found out about the Emerging Leaders in the Americas Program I thought I had the profile the Canadian Department of Foreign Affairs, Trade, and Development was looking for, that the program could meet the international prospect I planned for my academic career, and that Concordia could offer the academic environment I expected. I believe that finding positive experiences and different views regarding my field of study can serve as an instrument, for example, when it comes to thinking tomorrow's education and politics in my country, and the first step was accomplished with the support of ELAP and Concordia.
Having an experience abroad, especially when sponsored by the Government of Canada, is also a positive differential in my résumé. I believe that my receiving of this scholarship may lead to positive impacts when I apply for a Master's Degree or a research grant, for example. Besides that, my stay in Canada made me establish professional and academic connections with Canadian professors that might prove to be relevant when planning my professional and academic future.
Anelise – Brazil (Unilasalle/Canoas) – ELAP Scholarship Program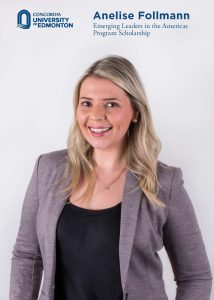 My name is Anelise Ferreira Follmann and I am an exchange student from Canoas, a city in the South of Brazil. I applied for the ELAP scholarship because of my interest in the Undergraduate Psychology Degree Program. I currently hold my Bachelor's Degree in Social Communication/Advertising and an MBA in Marketing as well. My main concern has always been to get to know people better. At first, it made sense to start studying communication but as time went by, I realized that researching the ways of communication was not enough, and I should go deeper and probe into more complex factors that influence people's thinking, and that is why I became a psychology major at Unilasalle/Canoas.
Since the first time I visualized the opportunity of being an international student, Canada came up in my mind. It is a well-known country famous for its great quality of life and an outstanding security just naming a few aspects. In contrast, I live in Brazil, an emergent country which is going through a lot of problems nowadays. In the spotlight of the world media government corruption is assailing our nation in addition to our long standing problems such as health system, social issues, education, as well as security problems we are faced daily, but please, do not misinterpret me, I do love my country.
On account of these facts I can see myself expanding horizons as an agent of change, and by having the opportunity of being a Concordia international student I could face some excellent practices and learn from amazing teachers and I am certainly going back to my country as a professional with a more adequate global vision. Since my first day here I was so welcome that I could feel at home. The scholarship also provided me the opportunity to experience the Canadian culture and get the chance to become friends with amazing people from all around the world. I truly learned so much here and I am so grateful for all the learning.
Marcelo – Brazil (USP- FEA – RP) – ELAP Scholarship Program
Since I was a kid I used to dream about living in another country and now that I'm studying in Edmonton, everything become true. Choosing a country to live one or two semesters is a hard decision because you never no what is waiting for you when you arrive there. But now, I'm very thankful that I've talked with people who came to Concordia to know how is the life here and because this great university, this exchange experience is one of the best experiences in my entire life. Edmonton is an amazing city with lots of thing to do and with people that teaches you lot of things. The Canadians are very friendly and I'm glad that I've choose this country to me exchange program. Moreover, my life in Edmonton is even better because of Concordia, that provide all the students a quality education with lots of great professors and staff. Here I could live and study together with foreigners from all over the world who showed me how this mix of different cultures can help anyone to transform theirselves in a better human being, since you learn new things every day with different people. For those students who intend to study in a great University (improve their english and also learn different thing in their courses) and have the best experience in their lives, I sincerely recommend coming to Concordia and enjoy your time here.
Eveline – Brazil (UNISC) – ELAP Scholarship Program
My name is Eveline and I studied at Concordia in the fall term of 2016. I am an International student from Brazil, from UNISC (Universidade de Santa Cruz do Sul).
I can describe my experience in Canada in only one word: Amazing! Canada is an amazing country with amazing people and I am so grateful for having the opportunity to live this experience! Since the beginning of the program, I has all the support from my home University in Brazil and from Concordia as well.
In my opinion, every person should have an at least once international experience in their lives, not only for the academic and professional side, but principally it contributes a lot to you as a person. You learn a lot about new cultures, you meet a lot of new people and you acquire a lot of new knowledge but principally: you become a citizen of the world!
So, for those who want to live an unforgettable experience, I strongly recommend: go study abroad!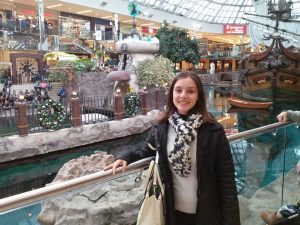 Bethânia – Brazil (Universidade Feevale) – ELAP Scholarship Program
My name is Bethânia and I am from Brazil. Back home, at Universidade Feevale, I study Languages: Portuguese, English and Literature. I have already concluded most of my courses and here I am taking English Literature classes and Educational Psychology. I applied for the ELAP Scholarship, because it seemed to be a great opportunity. And it is. I had never been abroad before, and I know that exchange programs are usually very expensive. The scholarship made my exchange program possible, for I would not be able to come to Canada without it. The experience I have had here is gigantic: meeting people from all over the world; getting to know amazing landscapes; besides being able to study in Canada. It means a lot for my career, since I am an English teacher in Brazil. This experience will certainly make a difference in my future opportunities. I will never forget this trip; all of it is a wonderful memory. The people here, the friends I have made, the places I have been to – especially Banff and Jasper! –, all I have learnt, everything will always be part of this memorable experience.