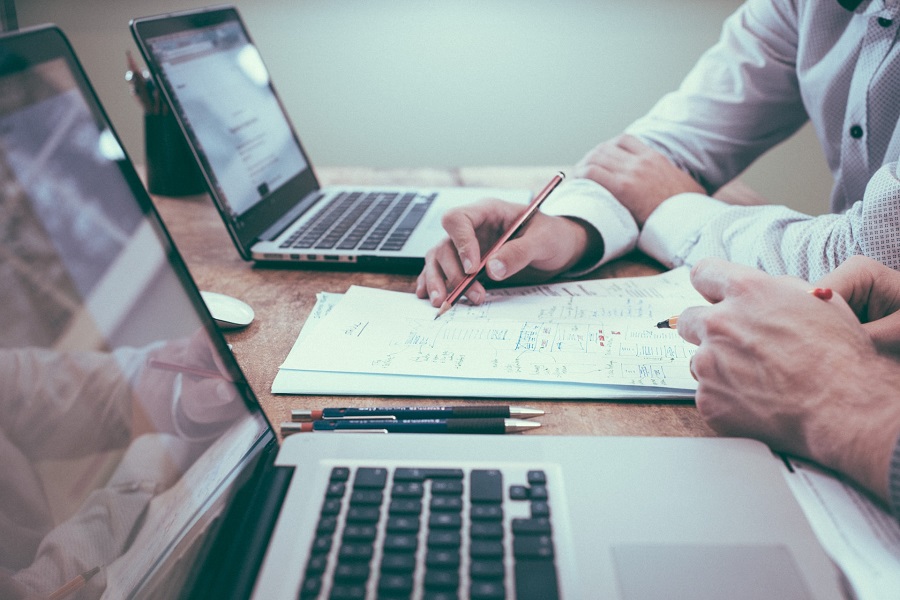 Introduction
Concordia not only offers face to face (F2F) courses, but also blended and online options. A blended course is 30-80% online, whereas an online course is 80-100% online. The online portions of the course may be offered either synchronously ("live") or asynchronously. The latter option provides students more freedom to learn on their own time.
The Centre for Teaching Excellence plays an important role in the vetting of blended and online courses. We provide feedback and consultation for any course change or new course that involves a blended or online component. For such proposals, the CTE convenes the Flexible and Online Review Committee (FORC), which has representatives from the faculties, IT, the Library, the Registrar's Office, the International Office, and the student body.
Please note that any final decisions about whether to offer a course in blended or online form rest with the Dean of the relevant faculty. Neither the CTE nor the Flexible and Online Review Committee can comment on whether a particular course should be offered or not.
Review Process
Consultation about online/blended course proposals is built into the regular approval process. When filling out the forms, please send them to us once you have consulted with the Registrar's Office and have initial department approval: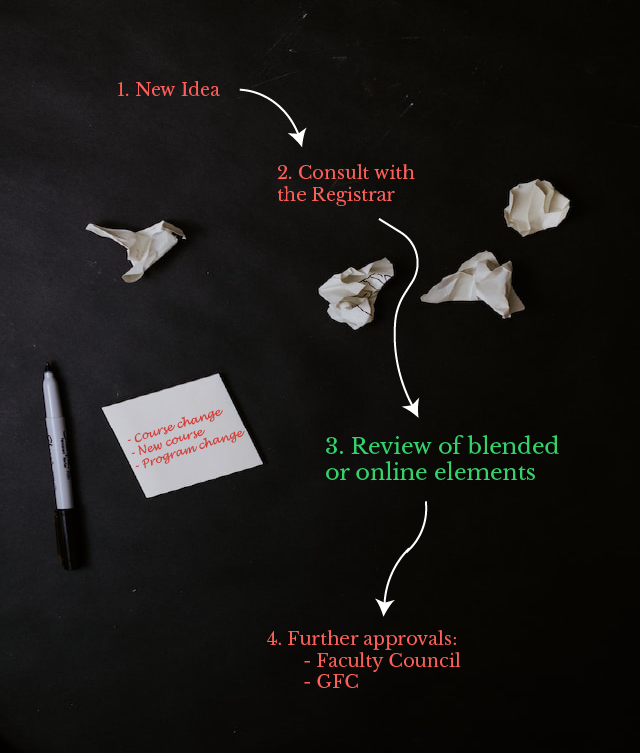 FAQ
1. What is meant by "asynchronous" and "synchronous"?
The word "synchronous" means that teaching and learning happens at the same time. On-campus instruction is typically synchronous, but online learning can also be synchronous, for example if the instructor provides a "live" lecture using Google Meet. By contrast, an asynchronous class refers to learning that can take place at different times. The instructor might post a video lecture or reading online and the students can access it when it fits with their schedule.
The CTE does not prescribe one mode over another. However, instructors should be aware of the pros and cons of each. For instance, asynchronous classes provide more flexibility, but students miss the direct interaction with their instructor. The Flexible and Online Review Committee may give feedback on how well the synchronous or asynchronous format fits with the learning outcomes of the course.
2. What is the difference between a "section" and a "course"?
A course may have one or more sections. For example, ENG 111 is a common first-year class that is taught by multiple instructors in separate sections.
3. Are there restrictions on what courses may be offered in a blended or online delivery mode?
No. While Concordia used to restrict blended delivery to multi-section courses, now any course may be considered for conversion to blended or online. However, you would still need Dean's approval to offer the course in this way.
4. How do I make sense of the 5 numbers indicating the delivery hours?
Section 14 of the Academic Calendar explains what each of the 5 numbers mean. Make sure that whatever hours you put in add up collectively to the total weekly hours for the course. For example, if you want a course to be 3 hours online, you would get: 0-0-0-3-0. Even though some of those hours might be online lectures, you would include them in the online hours.
The academic calendar can only display one set of numbers, which can make things tricky for multi-section courses, as some sections may be offered in-person and others in blended or online format. In such cases it is often best to use the flexible hours (the last number), as those can be either online or in person.
Policy and Procedures