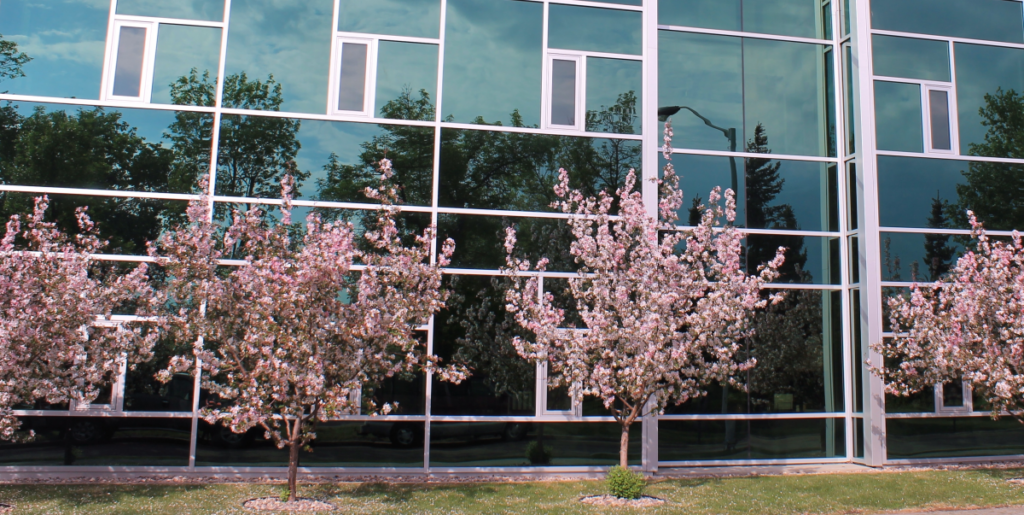 The following information is for sessional instructors as they begin their CUE experience.
We are continuing to update this page as information is confirmed.
Planned Absences

If you know well ahead of time that you will miss one or more classes, please seek approval from the Dean of your faculty. Fill out the Instructor Planned Absence Form and email it to the Dean. Sample reasons for requesting a planned absence include planned surgery, conference travel, etc.

Unscheduled Absences

In an emergency, you may need to cancel classes. The most common reason would be sickness, but other challenges may also prevent you from teaching your class.

In such cases, inform the chair and communicate clearly with your students (as early as possible).

You may need to adjust the course schedule to take into account any missed classes. Ensure that all students are informed about the changes.

If you are well enough to teach virtually, you may teach online for a short duration. For anything more than a class or two, please consult with your Chair.
Academic cheating is a big problem at the university level. We fool ourselves if we think we can ignore the issue.

While it is necessary to apply the appropriate penalties for academic dishonesty, it is equally important to educate students about standards of proper research and classroom behaviour.

Please take some time to familiarize yourself with CUE's academic honesty policy (9.2.5 Academic Honesty 2022/2023 – Concordia University of Edmonton).

For minor offenses, the instructor should discuss the case with the student and apply a small penalty. More serious cases must be reported to the Discipline Officer (typically the Department Chair).

When you report an incident, please provide the following information

Evidence of wrongdoing
The student's name
The student's ID number
The Student's email address

Often the student's first inclination will be to think that the grade is unfair. It is therefore also important to explain the university's appeal procedure. However, when instructors take sufficient time to meet with the student and explain the situation, most students will realize that an appeal will not be necessary.
Textbook Orders

New instructors should contact the Bookstore to ensure that textbooks are ordered on time. The exception is some multi-section courses that share a common set of resources.

Please provide the Bookstore with sufficient time to complete the order. Before each semester, the Bookstore also emails a book requisition form to all instructors. It is the instructor's responsibility to ensure that the correct resources are ordered (e.g., be sure to double-check the ISBN).

Teaching Aids

If you need some basic office supplies (markers, pens, etc.), you can buy those in the bookstore. Show your ID card and they will be billed directly to the department. Please buy only what you need.

Examination Booklets

The Bookstore provides 8 and 12 page examination booklets. They can be charged to the department by showing your ID card.

Tip: bring some individual sheets of paper to any exam in case students fill up a booklet and don't need an entire extra booklet to finish their answers.

Ordering Desk Copies

Instructors should acquire their own books for teaching. Fortunately, most publishers provide free desk copies for instructors.

Once you have decided on your textbooks, go to each publisher's website and either contact a company representative or fill out a desk copy request form. It may take a bit of digging on a website to find this information. If you cannot locate it then find a Contact page and start the process with a general inquiry.

Textbook companies sometimes want to know the section number of the course and the number of students registered. You can access that information by looking up your class lists in the Services for Faculty section of the CUE website.

If your name still needs to be added to the course, then check the Course Timetables section of the registrar's website. Note that here the number of students is indicated as vacant seats. For example, if it says 13, and the cap for the course is 30, then there are 17 students registered.

If you are asked to teach last minute, or you have trouble ordering a desk copy, please contact the Chair in order to receive permission to get a textbook from the bookstore and bill it to the department.

Open Educational Resources (OER)

You are always encouraged to consider using an open textbook, when possible. Open textbooks and resources offer a no or low cost option for students, are peer-reviewed, and provide instructors with the opportunity to adapt and personalize resources to support inclusive and equitable learning contexts. More information about OER can be found through the CUE Library (CUE OER Repository Lists and Contact Information). Librarians can help you with the OER repositories, but instructors are responsible for searching and finding the actual course content and resources. 
Class Lists

To access your class lists, go to Services for Faculty, select "My Courses," and click on "Your Courses and Grades."

You will only have access once you have signed your contract and have been given a CUE email account.

The following class information is available for viewing:

Please note that you will only be able to edit the class grades at the end of the semester.

Tip: download the Excel class list as a CSV file and import into your Gmail Contacts app. That way when you need to email a student the address will auto-populate.
Getting an ID Card

Please contact your People and Culture representative for your ID card (people@concordia.ab.ca).

ID cards are used for Library access (the CUE ID card includes a 13-digit barcode, which you need if you want to check your library account, place a hold on a physical item at another NEOS library, or place an interlibrary loan request for an article.

ID Cards are also used for printing services.
IT Support

If you need any help with printing, please contact the IT helpdesk in the library.

Email the IT Services Helpdesk: helpdesk@concordia.ab.ca

Click HERE for your IT Sessional Checklist.
Program Specific Conversion Scales

At CUE, most academic programs have their own grade scale for converting percentages to letter grades (and vice versa). Please check with your Chair to follow department standards.

When you submit final grades, you will only provide letter grades, but during the course itself you will often find yourself having to convert from one scale to another.

Note that the grade table at the back of the syllabus does not include percentages. Please do not adjust the table in the syllabus.

Example

Here is an example of a conversion scale used in one program. Again, note that each program is different: 

| | |
| --- | --- |
| English Program | |
| Letter Grade: | Percentage: |
| | |
| A+ | 90-100 |
| A | 85-89 |
| A- | 80-84 |
| | |
| B+ | 77-79 |
| B | 73-76 |
| B- | 70-72 |
| | |
| C+ | 67-69 |
| C | 63-66 |
| C- | 60-62 |
| | |
| D+ | 57-59 |
| D | 50-56 |
| | |
| F | 0-49 |
| | |

Moodle

To ensure that your Moodle gradebook is accurate, please edit the conversion scale for each class by selecting "Letters" in the dropdown menu.
Please contact the library for information about eBooks (licensing is often restricted and this needs to be done in consultation with our library). In addition, ID cards are needed to place a hold or make an interlibrary loan request.
All instructors and sessionals are automatically registered in a "How To Use Moodle Course" which can be found HERE.

If you have any questions about how to design a course in Moodle – please contact Verena Roberts with the Centre for Teaching Excellence (cte@concordia.ab.ca).
Parking Passes

Concordia provides paid parking options for students, faculty, and staff. Parking is managed by Precise Parklink and information about how to purchase a pass can be found here.

Free Parking

It is also possible to park for free on residential streets in the neighbourhood. Most streets allow for 1 or 2 hour parking. However, if you are willing to walk, then a few blocks further you can park for free all day. Please be courteous to the local residents.
Introduction

Instructors are provided with free printing. When you use your ID card at a copier, the cost will be invoiced directly to the department.

Please be prudent in how much you photocopy. For example, there is no need to print out the syllabus for each of your students (put it on Moodle instead). So please print only when necessary. It is great to enhance instruction by providing handouts, but we should all be mindful about not overdoing it.

Copier Locations

Printers can be found in the following locations:

Bookstore Print Shop (HA110)
HA338 Print room
Library Main Floor, near L264 Lab
Library 2nd Floor, near L358
Library Basement – Student Commons
RK223 – Offices
RK308 Student Commons
Faculty Annex, Main Floor
Guild Hall, 3rd Floor.
Guild Hall basement breezeway to AWCSRI
AW207 – Design Thinking Space
Alumni Hall Main Floor – West Entrance
Alumni House, 3rd floor

Note: the printer in G214 is restricted to Staff/Administrators in that hallway only. Similarly, the printer in the academic admin area in the Hole Academic building is restricted to academic admin staff. There are also numerous other printers that sessionals do not have access to as they are in spaces restricted to staff from those areas (mostly for security reasons).

Copying and Scanning

To copy or scan a document, scan your ID card at any copier and select the function you need.

Connecting your Device

IT provides the following instructions for connecting your device to a copier on campus:

Sending a Print Job

When you print a document, send it to the CUCA_PRINT Windows print queue. Then go to any Konica Minolta copier, scan your ID card, and your job will print. For more information, please consult IT's instructions on releasing print jobs. Once you're done, press the "access button" on the copier to logout.

IT Help

If you need any help with printing, please contact the IT helpdesk located in the library OR email helpdesk@concordia.ab.ca
Syllabus Process

Every course requires a syllabus. At Concordia we use a template to ensure that all syllabi look roughly the same. This is especially important for course transfer credits, as other institutions need to be able to see what was taught in each iteration of a course.

A few weeks before the start of term, the Dean's Office for your faculty will provide you with a syllabus template. You will then be asked to submit your syllabus to the Chair for approval. Every instructor is required to post their syllabus on Moodle prior to the first day of classes.

If you are new to teaching at CUE, ask your Chair for some sample syllabi.

Tips for Completing Syllabi

1. When copying any information from one syllabus to another, always copy into the current template.

2. Including a course schedule in the syllabus is optional. Under "Lecture Topics," you can provide a list of topics covered or you can insert a detailed schedule. The choice is yours. However, if you do not include a schedule in the syllabus, make sure you provide one separately.

3. Consult the Academic Calendar for important dates:

First and last days of class
Reading break (in each semester)
Labour Day, National Day for Truth and Reconciliation, Remembrance Day, Thanksgiving, Easter, Victoria Day (Spring)

4. If you are teaching multiple courses, the Chair may prefer that you submit just one syllabus first. It is likely that any errors will be repeated in other syllabi, so you will save time by doing a trial run first.

5. Professionalism is important. Take some effort to avoid any obvious sloppiness in terms of formatting. Sudden and inexplicable changes in font size, bizarre text alignment, large gaps—these are the kinds of things that look unprofessional.

6. If you make global formatting changes, make sure you don't accidentally change the layout of the grade table at the back of the document.

7. Customization is allowed as long as you keep the required sections and policy information. You can, for example, adjust headings to match your situation. For example, if the template says "Instructor(s)," then write "Instructor" if you are teaching solo. Likewise, if you do not run a "laboratory," then edit the heading.

8. In rare cases, you can delete information that is not relevant to you. For example, if you do not have a program coordinator or don't need to provide exam procedures, then remove those labels. But be very careful not to remove essential information.

9. Please do not include the exact date and time of the final exam in the syllabus. Students should instead check their class schedule to ensure accuracy.

10. Please be succinct with your own policies. We recommend you include at least policies regarding late penalties, attendance, and technology in the classroom.

11. Be sure to give some general sense of what the course assignments (and weighting) will look like. You don't need a detailed description, but students deserve to know what to expect.

12. Finally, please be patient with your Chair. This is normally the only course document that requires administrative review and it can be quite a time-consuming task.