Ruth Glancy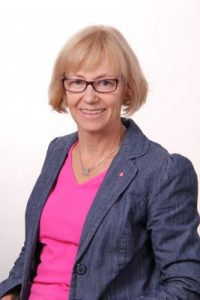 Professor of English (Emerita)
Email: ruth.glancy@concordia.ab.ca
Education and Interests:
PhD, 1978, English, Queen Mary College, University of London, England
MA, 1970, English, University of Alberta
BA, 1969, English, University of Alberta.
Ruth Glancy specializes in nineteenth-century British literature, especially Charles Dickens and his circle. Many of her publications are related to Dickens's short stories, and she has published bibliographies and editions of his Christmas Books (including A Christmas Carol) and Christmas Stories.
At Christmas 1995 she was interviewed on CBC's Morningside show with Peter Gzowski. She has also published on Dickens's A Tale of Two Cities, including a bibliography, a student guide in the Twayne Masterwork series, and a Routledge Sourcebook. With Greenwood Press she has published a Student Guide to Charles Dickens (1999) and a Thematic Guide to British Poetry (2002), and she contributed articles on Christmas and Canada to The Oxford Reader's Companion to Dickens in 1999.
She has served on the Board of Trustees for Dickens Quarterly and is currently on the editorial board of Dickens Studies Annual. As well as Victorian poetry and prose, Ruth Glancy teaches the British novel and poetry from the eighteenth to the twentieth century, and she particularly enjoys teaching writing and composition. In 2008 Concordia awarded her the Judith C. Meier Excellence in Teaching Award.