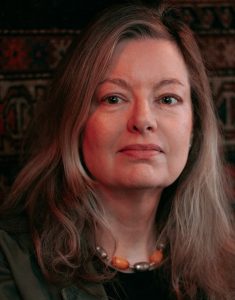 Dr. Catherine Caufield
Sessional Instructor, Department of Literature and Language
Email: catherine.caufield@concordia.ab.ca
Education:
Post-Doctoral Fellow, 2000‒2001, University of Toronto
PhD, Religious Studies, 2000, University of Toronto
MA, Religious Studies, 1994, Wilfrid Laurier University
BSc, Nursing, 1989, University of Ottawa
Interests:
My research interests are focused on literature and religion. I am currently working on a SSHRC-funded project on Jewish Canadian women writers, which in its first eighteen months has produced a number of peer-reviewed articles, an encyclopedia entry in the major Jewish Women's archive in the world, and a book manuscript with interest from a university press. The project has been presented at conferences in North America, Europe, and the Middle East.
My research is grounded in the solid formation in literary studies that I received through the Department of English and the Department of Spanish and Portuguese at the University of Toronto. My interest in Jewish women writers grew out of my participation in a literary workshop lead by Elena Poniatowska in San Ángel, Mexico City. Over the years, I have constantly returned to work in literary studies and eventually I published a monograph of commentary on the works of authors whom I had met at the San Ángel workshop (which continues to this day): Shmiot Fugue: Neomysticism in the Voices of Three Jewish-Mexican Women Writers (2017). I now have over fifty publications.
My academic research draws on qualitative, historical, and narrative methodologies. Due to my background as a critical care nurse and my involvement in trauma recovery training, my literary work – both my creative writing and my academic commentary – connects with healing/integration/reconciliation between people, peoples, and natural environments.
Select Publications:
Fier:Poems of Suffering and Surfacing. London, ON: Nematona Press.
Shmiot Fugue: Neomysticism in the Voices of Three Jewish-Mexican Women Writers. Saarbrücken: Hadassa.
A Hermeneutical Approach to Religious Discourse in Mexican Narrative. American University Studies. Series VII. Theology and Religion. 225. New York: Peter Lang.
"Twenty-First Century Jewish Women Writers in Canada." Shalvi-Hyman Encyclopedia of Jewish Women. Brookline, MA: Jewish Women's Archive.
"Indigenous People and the Christian Faith: A New Way Forward." Indigenous People and the Oblates in Alberta: A Model of a New Way Forward, edited by William H. U. Anderson and Charles Muskego, 39–67. Wilmington, DE: Vernon.
"Double Diversity: Jewish Women Writers in Canada." Journal for the Academic Study of Religion 33(1): 1–17.
"Feminist Methodologies: An Intersection between Theology and Religious Studies." Religion and Theology 25.1–2: 72–87.
"Diversity in the Public Sphere: Jewish Mexican Women Writers and National Identity." Women in Judaism: A Multidisciplinary Journal 13.1: 1–21.
"Exilio espiritual en Tierra adentro de Muñiz- Huberman." Bulletin of Hispanic Studies 92.2: 185–197.
"Clarice Lispector's The Passion According to G.H.: Articulating an Ontology, with Recourse to Jewish Paradigms." Studies in Religion/Sciences Religieuses 40.4: 497–510.
"The Moradas of Muniz Huberman, Seligson and Teresa of Avila: Exile as Spiritual Experience." Women in Judaism: A Multidisciplinary Journal 6.2: 1–13.