The Gaucho Culture: One of the faces of Brazilian cultural diversity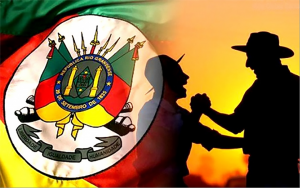 CULTURA GAÚCHA: UMA FACE DA DIVERSIDADE CULTURAL BRASILEIRA
A BRAZILIAN PORTUGUESE COURSE
Objective:
This course aims at integrating the learning of content about the Gaucho culture and Rio Grande do Sul, a state in Southern Brazil, with the learning of Brazilian Portuguese in beginner level (no prior knowledge needed).
The Gaucho Culture is a free, non-credit course, and is open to students, faculty and staff of Concordia University of Edmonton.
Content:
Reading, writing, and listening texts in Portuguese in beginner level.
Main features and traditions of the Gaucho culture.
Vocabulary and expressions to talk about personal information.
Asking and answering simple personal questions.
Schedule:
Every Thursday from 4:00 pm to 5:30 pm in HA 342
Total: 20 hours
The course starts on February 14, 2019 and will run until April 25, 2019.
You are invited to register at any time – even mid-way through the course! Register by email to Marcela Fischer.
Teacher:
Marcela Fischer
Major in Portuguese/English Languages and Literature
Email: mfische1@student.concordia.ab.ca