Meet the members of our team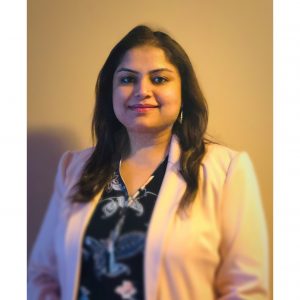 Dr. Isha Katyal is Director, Innovation and Industry at CUE, and has developed a career in the innovation industry by working both in private sectors and post-secondary institutions. She leads the BMO Centre of Innovation and Applied Research as well as the McNeil Centre for Applied Renewable Energy.
In Canada, she first worked as an industry liaison intern at the University of Saskatchewan where she was involved in early-stage technology assessment, marketing early-stage technologies to potential industry partners and business plan development while finishing up her PhD in microbial ecology.
Later, she worked as a technology management officer at TEC Edmonton, a joint venture between the University of Alberta and the Edmonton economic development corporation (EEDC). At TEC Edmonton, she was involved in identifying projects of commercial interest, intellectual property assessment, and strategy development, facilitating research collaborations with industry, negotiating licensing agreements for intellectual property and sponsored research and propelling new ventures for the University of Alberta researchers and local Edmonton entrepreneurs.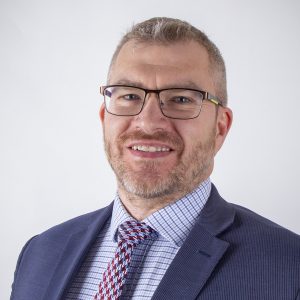 Mike Wade is the Director of our Centre for Applied Artificial Intelligence. Mike has overseen the Centre's start-up and growth. Michael is also a Partner with Belay Advisory, a leading Benefits Advisory firm based in Edmonton, AB. He has experience in finance and lending with a major Canadian Bank and was a partner with a successful mortgage start-up in Toronto, Ontario. He is the former Board Chair at Concordia University of Edmonton.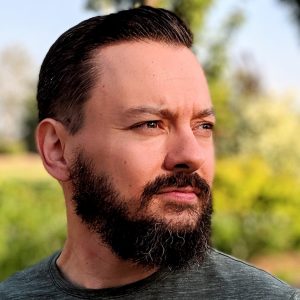 Ed Boraas is the Chief Information Officer at Concordia University of Edmonton and is chair of Concordia's Interdisciplinary Research Cluster on Machine Learning and Artificial Intelligence. Ed also works with Concordia's Centre for Applied Artificial Intelligence to coordinate research activities involving applied AI projects.
Ed's personal AI projects include work to accurately predict student performance in courses, implementing an intelligent agent capable of learning to play board games without any human guidance or input, creating a machine learning system capable of substantially reducing radiation in CT imaging while preserving image quality, and developing an agent capable of establishing its own multi-level abstract representations of its world by visual inspection and interaction with its environment without human supervision.
Doreen Kumar
Doreen is currently a fourth year Bachelor of Science student at Concordia University of Edmonton. She works as the Business Development Associate at BMO-CIAR. Doreen's position is supported by Venture for Canada Internship Program.
Contact Us