Lisa Martin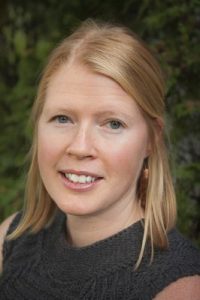 Sessional Instructor
Office: S202(B)
Email: lisa.martin@concordia.ab.ca
Education and Interests:
BA, Philosophy – The King's University (2000)
BA (Honours), English and Creative Writing – University of Alberta (2004)
MA, English – University of Alberta (2006)
Research interests:
My research interests include contemporary poetry and poetics, the literary essay, and representations of loss and consolation in children's literature. I am also very interested in creative writing pedagogies. I am the author of the poetry collection One Crow Sorrow (Brindle & Glass, 2008) and co-editor of How to Expect What You're Not Expecting: Stories of Pregnancy, Parenthood, and Loss (Touchwood Editions, 2013). A second full-length collection of poetry, Believing is not the same as Being Saved, is forthcoming with University of Alberta Press in Spring 2017.