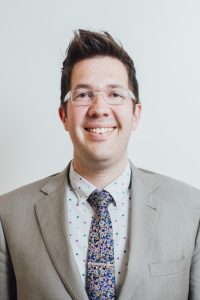 Adam Robertson – Junior Choir
Adam has served as the assistant conductor for the University of Alberta Mixed Chorus since 2006, and co-director of the Edmonton Children's Choir since 2011. He is a doctoral candidate in choral conducting at the University of Alberta, and holds a Master of Music from that same university, as well as a Bachelor of Music in vocal performance from the University of Lethbridge. Adam works throughout Alberta as a clinician and adjudicator, and remains active as a choral singer. His conducting mentors have included Dr. George Evelyn, Dr. Debra Cairns, Dr. Robert de Frece, and Dr. Leonard Ratzlaff. Previously, Adam has directed Lethbridge's Cantare Girls Choir and Avanti Women's Ensemble, Sherwood Park's Festival singers, and has served as the assistant director for Edmonton's Da Camera Singers as well as the University of Alberta's Opera Workshop program. Adam is currently under contract at the U of A as a sessional instructor in aural skills, music history, theory, and conducting.
Past Singspiration Junior Choir conductors have included Jean Ashworth Bartle, Linda Beaupre, Elise Bradley, Josie Burgess, Joanne Collier, Catherine Glaser-Climie, Judy Pearson Hafso, Heather Johnson, Jeannie Pernal, Elaine Quilichini, and Marni Strome.
Elroy Friesen – Youth Choir
Described as "innovative, expressive, and dynamic," Elroy Friesen is Director of Choral Studies at the University of Manitoba, where he conducts numerous choirs, and teaches graduate and undergraduate conducting and music education. He has recently been Artistic Director of Canzona, Winnipeg's professional Baroque choral ensemble, and he actively researches Baroque performance practice. Elroy has also published his research on the choral music of Finnish composer Einojuhani Rautavaara and pursues his passion of study and performance of new Nordic repertoire—especially new Canadian works. His award-winning ensembles tour nationally and internationally, and are frequently recorded and broadcasted by the CBC. They enjoy collaborating with many outstanding local and national arts organizations, including the Winnipeg Symphony Orchestra, the Royal Canadian College of Organists, WSO New Music Festival, Soundstreams Canada, Groundswell, Vancouver Chamber Choir, MusikBarock Ensemble, Manitoba Chamber Orchestra, and the Latvian Radio Choir.
Dr. Friesen studied at the University of Manitoba (B. Mus., B. Ed., M. Mus.) and at the University of Illinois (DMA), receiving numerous scholarships and grants from the Manitoba Arts Council, the Canada Council for the Arts, and the Foundation for Choral Music in Manitoba. He is a co-founder of fikamusik (an intensive professional choral conducting program), the founder and past Artistic Director of Prairie Voices, and has recently appeared as guest conductor with the Winnipeg Symphony Orchestra and the National Arts Centre Orchestra. He is in demand as a clinician, adjudicator, and conductor throughout Canada, the United States, and Europe.
Past Singspiration Youth Choir conductors have included John Brough, Julia Davids, Robert Filion, Brian Galante, Paul Grindlay, John Hooper, Graeme Langager, Scott Leithead, Timothy Shantz, John Wiebe, Brian Wismath, and Joan Wright.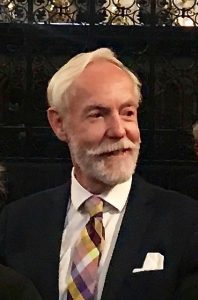 Mark Sirett – Adult Summer Choir
Mark Sirett is Artistic Director of the Cantabile Choirs of Kingston, Ontario, and holds both master's and doctoral degrees in choral conducting and pedagogy from the University of Iowa. He has taught at the University of Alberta, Western University, and Queen's University. He serves frequently as a clinician, adjudicator, and guest conductor, including honours choirs in Alberta, Manitoba, Saskatchewan, and Nova Scotia, and the Ontario Youth Choir, and has won two international awards in conducting: the Jury Prize for Imaginative Programming and Artistry at the 2002 Cork International Choral Festival, and Outstanding Conductor at the 2004 Young Prague Festival. In 2009 he was the recipient of the President's Leadership Award presented by Choirs Ontario for his contribution to the choral art in the province.
Dr. Sirett is frequently in demand as a guest conductor and clinician. He has directed the Ontario Youth Choir, Alberta Honours Children's Chorus, Manitoba Provincial Honours Children's Choir, Saskatchewan Treble Choir Project, and the adult and children's camps for the Nova Scotia Choral Federation. As a clinician, he has presented for the Association of Canadian Choral Communities, Nova Scotia Music Educators, Nova Scotia Choral Federation, Manitoba Choral Association, Ontario Vocals Festival, the Royal Canadian College of Organists, and the Royal School of Church Music.
He is former Organist and Music Director of St. George's Cathedral, Kingston. Under his direction the Girl Choristers won first prize in the CBC Competition for Amateur Choirs in the Church Choir division. Since founding the Cantabile Choirs in the fall of 1996, the choirs have received numerous distinctions at the regional, national, and international levels.
Dr. Sirett is also an award-winning composer whose works are frequently performed by some of Canada's leading ensembles. Commissions have included works for the National Youth Choir of Canada, the Amabile Youth Singers, Ottawa Regional Youth Choir, Elora Festival Singers, University of Iowa and the Toronto Mendelssohn Choir.