Take advantage of upcoming alumni events and opportunities
As an important member of the CUE community, we invite you to stay connected and get involved with the university. As an alum, you have access to exclusive alumni events, unique volunteer opportunities, and a number of meaningful ways to give back to CUE students.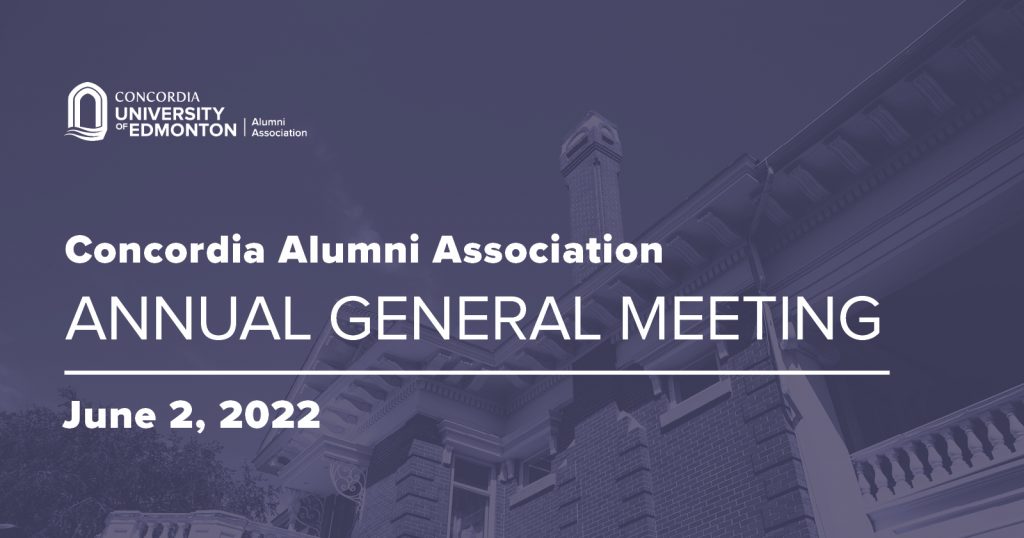 Join us for the Annual General Meeting of the Concordia Alumni Association!
Receive updates on Alumni Association activities over the past year
Elect new CAA members
Tour the historic Magrath Mansion
Enjoy light refreshments and social time with your fellow CUE alumni
Thursday, June 2, 2022 from 5:30 to 7:30 pm
Magrath Campus, 6240 Ada Blvd
Space is limited. Please send your RSVP no later than May 30, 2022 by email to Jelena Bojic, Director of Community Relations, at jelena.bojic@concordia.ab.ca
We look forward to seeing you at the meeting!
Give back to CUE
You can make a meaningful difference for our students by making a donation to the university. Make a donation to support students through scholarships and bursaries or through mental health services. Learn more and donate today!