Meet the Concordia Alumni Association Executive Team
Ryan has many fond memories of his time at Concordia. He met his wife, was the VP Finance of the Students' Association and received the 2013 Student of the Year award while completing his Bachelor of Science in Chemistry. He was also a proud member of the mixed curling team. Ryan sees the Alumni Association as a great way to keep Alumni connected to where they had so many great memories and experiences. He currently works as a Data Analyst at EPCOR.
Stephanie graduated in 2015 from Concordia with a Bachelor of Arts, majoring in Psychology and minoring in Biology. She volunteered as a Research Assistant and Student Ambassador. In addition, she served a term as President for the Psychology Student Council where she organized a campus wide Amazing Race. In 2013, she presented her research study at the 75th Canadian Psychological Association Convention. Since graduating, Stephanie has worked in the social services field and is currently working in Disability Management. She is happy to be joining the CAA and is looking forward to connecting with Alumni.
Naomi graduated from Concordia with a Bachelor of Management specializing in Human Resources and Leadership. She was a part of the Student Ambassador Club on campus, the Concordia Mission team and worked at the CUE bookstore. Naomi now works for Athabasca University as an Enrolment Assistant. She enjoyed being a part of Concordia in many ways while attending and looks forward to being a part of the Alumni Association as a graduate.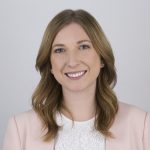 Shannon graduated from Concordia with a Bachelor of Management with an emphasis in Accounting. She was an executive member with the Concordia Students' Association (CSA) as well as member of the Board of Governors for CUE. Shannon works for Ernst & Young LLP as an Associate in their Infrastructure Advisory practise and is a Board Direct at the United Way of the Alberta Capital Region. It's her hope that her experiences at Concordia combined with her professional experience will assist in growing Concordia's Alumni Association.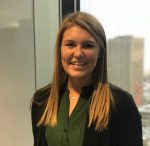 Willow graduated from Concordia with a Bachelor of Management with an emphasis in Accounting. During her time at Concordia, she played on the Thunder Badminton and Curling teams and played trumpet in the instrumental ensemble on campus. She was also involved in the Student Ambassador Club where she assisted with events and the International Student Program. Willow received the Student of the Year award in her final year at Concordia. Since graduating, she articled at MNP where she achieved her CPA designation in 2017. Willow loved her time at Concordia and is excited to be apart of the Alumni Association!
Meet the CUE Alumni Relations Team
We are here to help you connect with long-lost friends and make new professional contacts. Tell us who you are looking for – or about your networking goals – and we will work to connect you with the right person or group.
Contact:
---
In its official capacity, the CAA is governed by elected representatives and adhere to the CAA Bylaws.
If you are interested in starting an Alumni Association Chapter, please refer to the Concordia Alumni Chapter Program Handbook.