Meet the CAA Executive Team: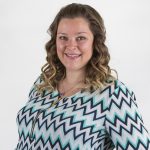 Jennifer Kruse (2011), President
Jennifer graduated from with a BSc in Chemistry and a minor in Religious Studies, before entering into Concordia's Bachelor of Education After-Degree program. She now works within the Black Gold School District and for The City of Edmonton.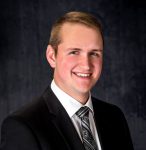 David Timm ​ (2013), Vice President
David graduated from Concordia with a Bachelor of Science with an Major in Mathematics. He was a residence assistant in the dorms for 3 years and volunteered as a supplement instructor for linear algebra. Since graduating, he has worked for Investors Group. Growing the community of those who have graduated and will soon graduate is a goal he shares with the Alumni Association.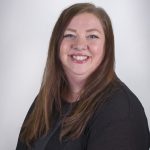 Tara Lyon (2013), Alumni Engagement
Tara entered university as a mature student, and credits this as the best decision she's ever made. With a spark for business and passion for people, she completed a Bachelor of Management Degree, emphasizing in Human Resources. She graduated on the Dean's list in 2013, and she started her career in Human Resources immediately after graduation.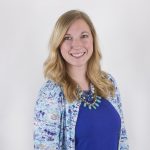 Shannon Peacocke (2016), Secretary
Shannon graduated from Concordia with a Bachelor of Management with an emphasis in Accounting. She was an executive member on the Concordia Students' Association as well as member of the Board of Governors. Since graduating, she now works at Canadian Mental Health Association-Edmonton. It's her hope that her experiences at Concordia combined with her work experience will assist in growing the Alumni Association.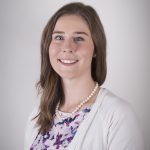 Naomi Hofer  (2016), VP Communications
Naomi graduated from Concordia with a Bachelors of Management specializing in Human Resources and Leadership. She was apart of the Student Ambassador Club on campus doing campus tours, participating in events and being a representative from the Management Program.  Naomi was also apart of the Concordia Mission team for three years and spent time fundraising for each trip. Alongside volunteering, Naomi also worked at the bookstore helping students and faculty during her learning at Concordia.   She enjoyed being apart of Concordia in many ways while attending and looks forward to being apart of the Alumni Association as a graduate.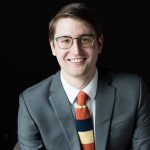 Ryan Danyluik (2013), VP Finance

Ryan graduated from Concordia with a Bachelor of Science majoring in Chemistry and minoring in Mathematics. He was the VP Finance of the Concordia Students' Association for 2 years and received the 2013 Student of the Year award for his non-academic contributions.  He currently works in the Treasury department of Canadian Western Bank.
In it's official capacity, the CAA is governed by elected representatives and adhere to the CAA Bylaws.
If you are interested in starting an Alumni Association Chapter, please refer to the Concordia Alumni Chapter Program Handbook.