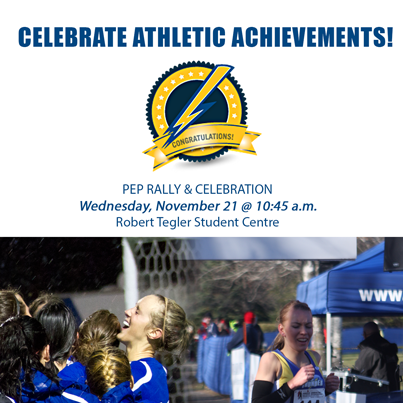 On Wednesday, November 21 Concordia University College of Alberta will celebrate the athletic achievements of its Women's Soccer Team and cross country runner, Marriya Jenkins. Both won silver at the CCAA National Championships.
Read about Team Thunder bringing home silver.
Join us in the Tegler Student Centre from 10:45 to 11:10 a.m. – bring your THUNDER spirit!
Hosted by the Concordia's Students' Association (CSA) athletics representative – Tyler Ludwig speeches, the pep rally will include speeches by coaches Dean Cordeiro (Women's Soccer) and Matthew Norminton (Cross Country).
See you there!